All books are available at lulu.com or amazon.com. Just search Carolyn Caines for all titles.




WHEN SHEEP CAN'T SLEEP

Inspiring and educational, here is a family or classroom daily devotional where spiritual lessons can be learned from the animal kingdom through poetry with related Bible verses and thought-provoking discussion questions.

These devotionals are simple enough for young children, but profound enought for deeper discussion.

Perfect for after a family dinner, before bedtime, or perhaps for a quick classroom devotional.

​One sample DEVOTIONAL:

The Ant on the Elephant's Ear

An ant rode on

The elephant's ear.

He thought that he

Was there to help steer.

The elephant just

Thundered along,

Quite unaware

The ant still hung on.

The two of them

Approached a small bridge.

The ant looked long,

And smiled just a smidge.

The bridge, it swayed

And buckled a bit

As foot by foot

They stomped over it.

"Oh, man! Oh, man!"

The little ant screamed.

"We shook that bridge!

We did it!" he beamed.

+++++++++++++++++++++++++++++++++++++++++++

"You are my strength, I sing praise to you; you, God, are my fortress,

​my God on whom I can rely."

Psalm 59:17

+++++++++++++++++++++++++++++++++++++++++++

Questions:

Did the elephant have any idea what was going on with the ant? Why? How is God different than this?

Why do you think the ant was bragging?

If God helps you do something you know you couldn't do by yourself, is it okay to brag a little bit?

---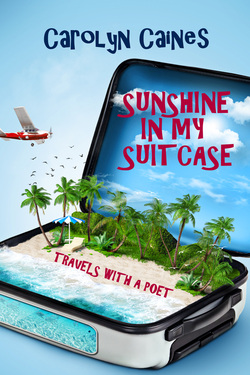 Sunshine in My Suitcase...travels with a poet
"I wish the weather could travel home with me."
--Jack Snyder, age 12 about his vacation in Palm Springs
My grandson said it perfectly. Who hasn't once thought how lovely it would be to bring home sunshine in your suitcase? In this volume of poetry you can share the feeling of standing near a volcano, riding a catamaran in Hawaii, or eating reindeer stew in Finland. You may swim with turtles, go parasailing, or climb the Eiffel Tower. Sit back, relax, and enjoy travels with poet Carolyn Caines in this, her fourth volume of poetry.
N0W available now at
www.lulu.com
and Amazon.
---
Available at www.lulu.com and amazon
in paperback, 180 pages, $11.50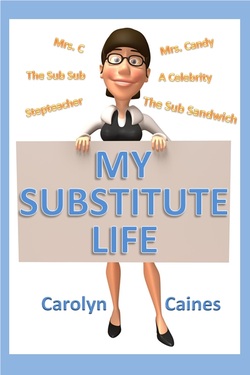 I began My Substitute Life instead of retiring after twenty-five years in the classroom. During the next five years, I floated from classroom to classroom and school to school, thoroughly enjoying my new life.

The children had names for me, my favorites being "The Sub Sandwich," "Step Teacher," and "Mrs. Candy."

Even if you have never been a teacher or a substitute teacher, you likely have been a student when a substitute walked in the door.

Perhaps after reading these poems, you will have more empathy for these bold people who face new classrooms when called and never flinch in the line of duty. I salute them all.





---
THAT HOLIDAY FEELING by WordFest NW Longview
available at lulu.com and amazon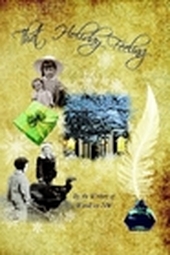 Paperback: $6.13

A collection of memoirs, short fiction, poetry, essays and photography that focus on the myriad dimensions of holidays spent with family and friends -- including disaster, delirious laughter and -- sometimes -- a little magic.

Four of my poems are included in this anthology.

---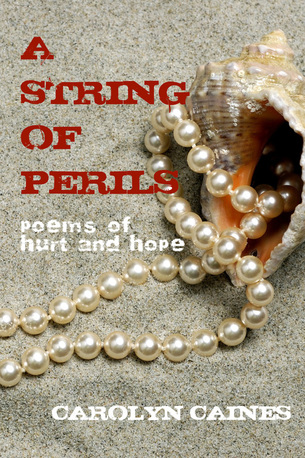 at lulu.com or amazon

Life comes with its share of perils: family drama,
physical trauma, betrayal, pain, death, and plain trouble, trouble, trouble. We've all been there. Just as it takes time to form a pearl from irritation and pressure, finding hope and healing from the pain of life is a process. I pray these poems will speak encouragement to you as you experience the making of your precious pearls.

IN A PEARL SHELL

A little pearl lives alone
Inside its pearl shell
Way down in darkness in the sea,
A lonely place to dwell.

A picture of my soul is she;
My life was much the same.
I lived alone where no one saw
My darkness and my pain.

The lesson of the pearl shell,
The picture given me,
Was one of many parables,
A life facsimile.

---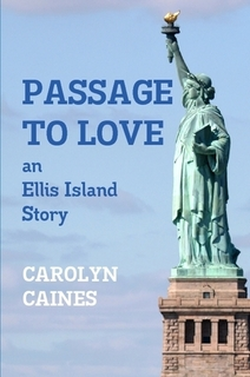 It is the year 1905 in the village of Puolanka, Finland. More and more young men and women are pulling up roots and following the lure of land and a new life in America.

Here we meet headstrong Reeta, the eighteen-yearold daughter of a landowning family. Her mother is upset with her because she shows no interest in the eligible young men of their social class. Thomas Juntunen has convinced Reeta's two older brothers that they should go to America with him.

Reeta's parents, however, send Thomas away when he professes his love for her, because he is merely a tenant farmer. Reeta must choose whether to obey her parents or follow her heart. Could God change their minds?

Is it really love she feels for Thomas? And is she brave enough to leave her parents and homeland? There would be no going back. Reeta's PASSAGE TO LOVE is one of self-discovery and of faith that is tried every step of the way.



---

Find the following books at www.lulu.com. or amazon.com
Watch for coupon codes on the home page at Lulu!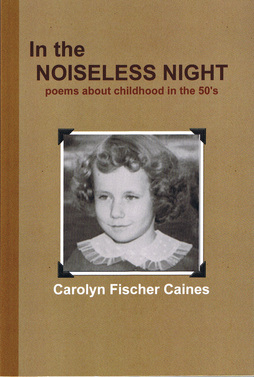 IN THE NOISELESS NIGHT, memories come back that have been scattered through the years. They are waiting now to be excused properly, perhaps even to be re-sized, making them more manageable.

If you remember your first black-and-white television program, have ever sat at a soda fountain on a red, spinning barstool, or had your hair done up in pin curls, you are a child of the fifties. Here is childhood remembered in poetry.

$12.50


SEE WHAT PEOPLE ARE SAYING:
2 People Reviewed This Item

Sep. 11, 2011 By Karen Coulson
Carolyn has woven her words to so aptly describe her life growing up in the 50's. She evokes memories of my growing up, as well. She shares her joys and the sorrow of losing her dad at such a young age. I love "The Family Tree" with its tree shape. Delightful!

Sep. 22, 2011 By suesloat
A vivid and emotional walk down memory lane! These poems are particular in their content but will wonderfully stir your memories if you lived in the 50's. And if you are younger, these poems will be delightfully instructive of your parents' or grandparents' lives. Ms. Caines has used well a variety of poetry forms in her story telling. I love the actual family photos and don't miss the brief "poem notes" ending the book. Have tissues handy. --a Pasadena librarian

__________________________________________________________________________________________________________________________


---
PASSAGE TO LOVE: an Ellis Island Story
212 pages; novel based on the life of my grandparents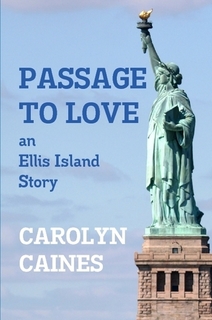 It is the year 1905 in the village of Puolanka, Finland. More and more young men and women are pulling up roots and following the lure of land and a new life in America.

Here we meet headstrong Reeta, the eighteen-year-old daughter of a landowning family. Her mother is upset with her because she shows no interest in the eligible young men of their social class.

Thomas Juntunen has convinced Reeta's two older brothers that they should go to America with him. Reeta's parents, however, send Thomas away when he professes his love for her, because he is merely a tenant farmer.

Reeta must choose whether to obey her parents or follow her heart. Could God change their minds? Is it really love she feels for Thomas? And is she brave enough to leave her parents and homeland? There would be no going back. Reeta's PASSAGE TO LOVE is one of self-discovery and of faith that is tried every step of the way.
$14.99 at: www.lulu.com or amazon


---
COMING TO AMERICA: a Finnish Family Story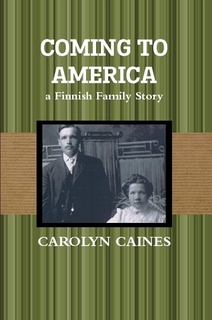 The lives of Thomas and Reeta Juntunen are traced through historical records and family stories. They were immigrants from the village of Puolanka, Finland, in the early 1900's, passing through Ellis Island, cross-country to Astoria, and then to Souhtwest Washington. In the hills above Longview and Kelso, they settled in a community of Finns, many of whom came from the same small village. This is the factual account of their lives which was also chronicled in the novel PASSAGE TO LOVE.

$8.00
www.lulu.com or amazon

---